Volunteers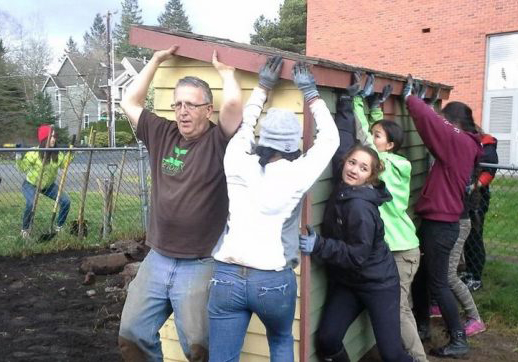 Friends of Portland Community Gardens welcomes your donation of time and skill as a volunteer. There are many ways that we work together: serving on a committee, helping with events, building or improving a garden, helping with technology, newsletters, Produce for People and other events.
Whether a short term event, project, or longer-term commitment, we welcome you to join the effort.  Sign up for our Newsletter to hear about volunteer opportunities.
---
Event Volunteers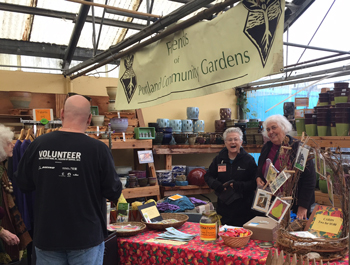 FPCG holds numerous fundraising and educational events throughout the season. Volunteers are always welcome. A few of the events are:
Table for FPCG at fairs/festivals/community events

Be part of a garden work party
---
Committee Members
Friends of Portland Community Gardens currently has committees who are looking for additional support in achieving their goals.
Produce for People: Plan and coordinate spring and fall purchases and delivery for Produce for People gardeners.
Shelter Gardens: Create opportunities to partner with service providers to build tub planters and raised beds at sites for our houseless neighbors.
Finance Committee: Monitor organization's finances and adherence to budget and reporting requirements
Fundraising Committee: Plan and execute the Annual Meeting and periodic outreach efforts. Identify sponsorship or grant opportunities to bring additional funding into the organization.
Volunteer Recruitment: Support outreach efforts to find volunteers for all of our activities
Contact us if you are interested in volunteering and helping us grow!